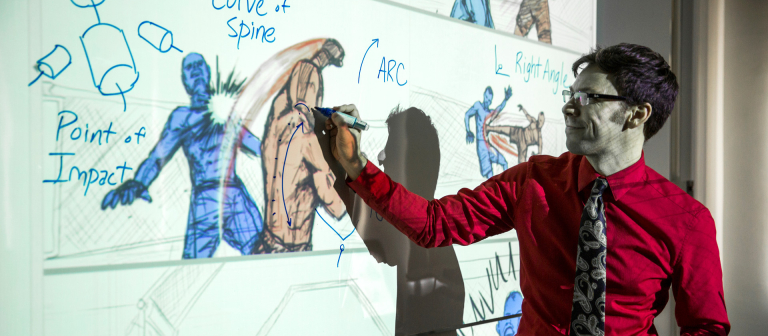 Discover SCAD Atlanta's dynamic sequential art program at workshop
Atlanta, GA
1600 Peachtree St.
Drawn to storytelling? Take part in exercises and discussions on how sequential artists masterfully turn words into pictures for comics, graphic novels, storyboards and more at a workshop for aspiring artists.
Graduates of the renowned SCAD sequential art program go on to thriving careers in a variety of different roles at leading companies, including DC Comics, DreamWorks, Marvel Comics and more.
The event is free and open to prospective students. For more information or to register, call 404.253.2700 or email admissioneventsatl@scad.edu.