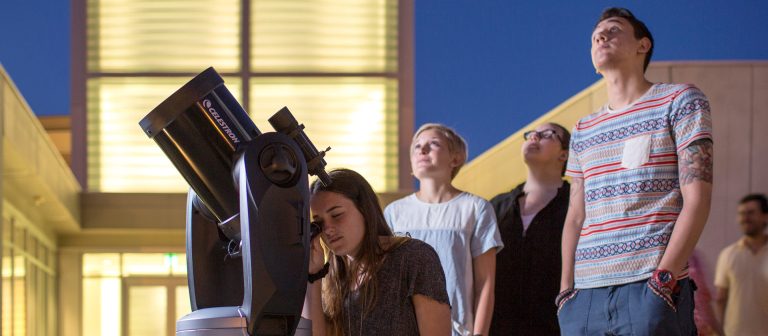 Explore the night sky at liberal arts moon watch
Experience a stunning view of the moon's surface through a Celestron telescope. Take a tour of our universe that includes a laser show featuring a variety of winter constellations and their mythologies. On top of all that, you can enjoy snacks, trivia and a T-shirt raffle.
This event, presented by the liberal arts department, is free and open to SCAD Card holders and their families. In the event of inclement weather, it will be held Sunday, March 5.
For more information, email professor Carlos Gonzalez at cgonzale@scad.edu, Tess Dubé at tdube@scad.edu or call 912.525.6012.