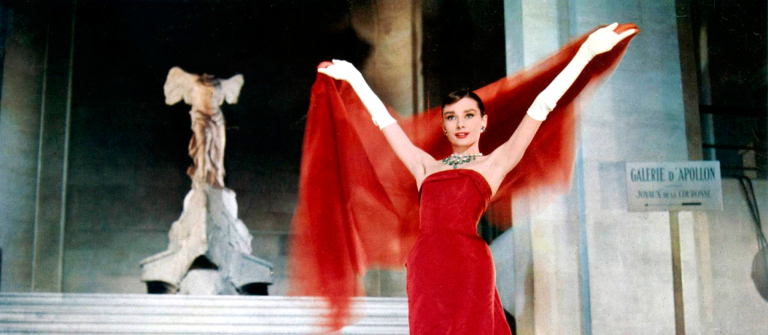 SCAD FASH film series: 'Funny Face'
The SCAD FASH Museum of Fashion + Film presents a viewing of Stanley Donen's "Funny Face" (1957), a film adaptation of the 1927 Broadway musical by George and Ira Gershwin, as part of the film series "Costume Drama: Historic Dress in Film." Starring Audrey Hepburn and Fred Astaire, one of the play's original actors, this romantic comedy follows the story of owlish Greenwich Village bookstore clerk Jo Stockton as she becomes the world's most sought-after model.
Early 20th-century ensembles similar to those worn by the cast of "Funny Face" are showcased in the current SCAD FASH exhibition "Threads of History: Two Hundred Years of Fashion."
This film is introduced by Alexandra Sachs, executive director of SCAD FASH and Atlanta exhibitions.
Costume Drama: Historic Dress in Film
This film series highlights current SCAD FASH exhibitions and offers an authentic survey of fashion history from the 19th through 20th centuries. Screenings are free for museum members and SCAD Card holders, and are open to the public with the cost of SCAD FASH admission.
To learn more about SCAD FASH, visit scadfash.org.