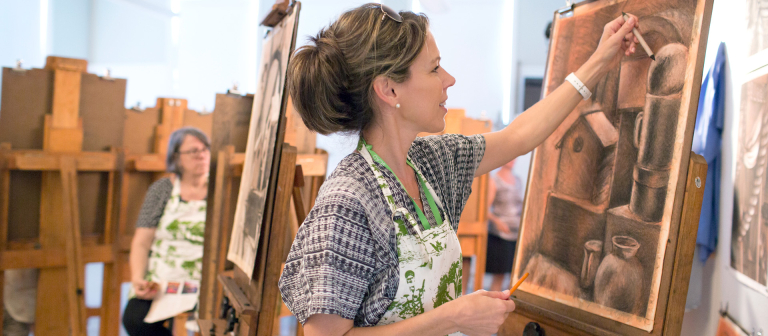 Reimagine your summer plans at SCAD, learn more at virtual information session
Engage with the arts this summer at SCAD Summer Seminars or SCAD Rising Star for students, and SCAD Educator Forum or Advanced Placement Institutes for educators.
SCAD summer programs allow participants of all ages to pursue art and design disciplines and work alongside peers from all over the world. With exceptional resources, extensive equipment and inspirational settings, SCAD summer programs offer ideal opportunities for artists at all levels to create, learn and grow. 
This event is free and open to prospective students.