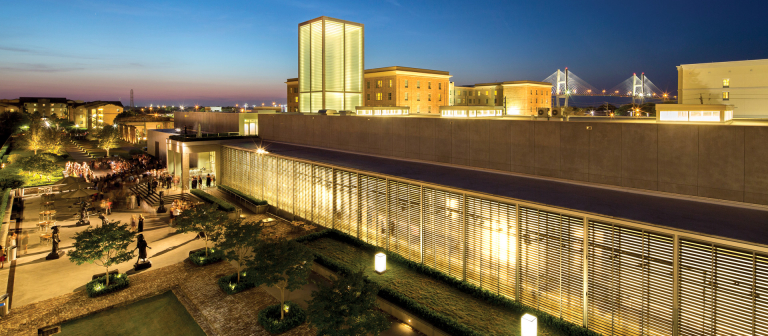 Panel: 'Creating for Whom?'
Savannah, GA
601 Turner Blvd.
Join us for "Creating for Whom?," a panel that discusses the privileges and difficulties of being an artist in the age of hypermobility. Explore questions such as: What are the conditions in which artists currently live and work? What are the tensions and stakes that artists have to navigate in a globalized context? Who benefits and who loses in the different spheres where art exists in contemporary times?
Within a range of different perspectives — legal, institutional, commercial or altruist — the specialists invited to this roundtable will bring their multicultural experience to map the conditions and urgencies under which artists operate today.
"Creating for Whom?" is organized by Humberto Moro, SCAD curator of exhibitions and moderated by Susan Hapgood. The panel features speakers Tracey Riese, Richard Birkett, Daniel McClean and Joseph del Pesco.
This artist panel is part of deFINE ART 2017, held Feb. 21–24 at SCAD locations in Savannah and Atlanta, Georgia, and Hong Kong. DeFINE ART is an annual program of exhibitions, lectures, performances and public events that highlights emerging and established artists and visionaries.