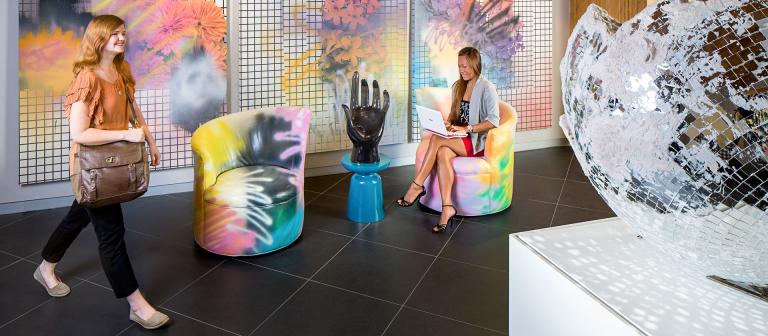 Visit with current SCAD Atlanta students over a tour and lunch
Atlanta, GA
1600 Peachtree St. NW
Experience SCAD Atlanta and its vibrant Midtown location, where you can explore the university's award-winning academic programs, inspirational environment and unmatched resources. Following the tour, join current SCAD students in The Hub for lunch, where they will offer a unique perspective on the dynamic SCAD student experience.
SCAD offers unprecedented preparation for careers in the creative realm. Through individual career counseling, job search assistance and internship placement, graduates go on to flourish in their chosen fields. In fact, 98 percent of Spring 2015 graduates were employed, pursuing further education or both within 10 months of graduation, according to a recent study.
This event is free and open to prospective students.
For more information, call 404.253.2700 or email admissioneventsatl@scad.edu.