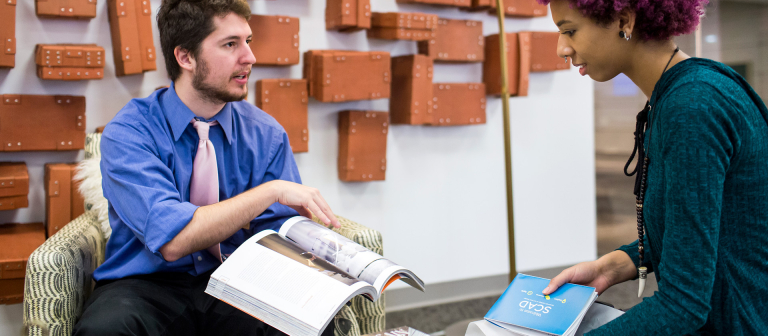 Take the first step to SCAD Atlanta at home-school information session
Atlanta, GA
1600 Peachtree St. NW
Discover the opportunities available to home-schooled students at SCAD, The University for Creative Careers.
Home-schooled students and their families are invited to tour the state-of-the-art amenities at SCAD Atlanta and learn about the application process for home-schooled students.
Attendees will have the opportunity to begin their applications and start the transition from a home-school environment to studying at one of the university's four locations around the globe or online via SCAD eLearning.
The event is free and open to prospective students. For more information or to register, call 404.253.2700 or email admissioneventsatl@scad.edu.