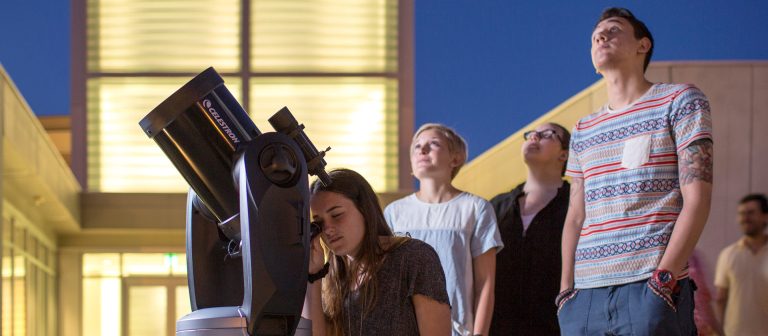 Spend a night under the stars at liberal arts moon watch
Immerse yourself in celestial wonder and gaze through a Celestron telescope at the moon, Venus and Mars. Uranus, Aldebaran, Sirius, Rigel and Betelgeuse will also be visible to the southwest. Enjoy snacks, hot cocoa and a T-shirt raffle as you learn about astronomy principles and obtain an intimate look at our ever-expanding universe.
This event, presented by the liberal arts department, is free and open to SCAD Card holders. In the case of inclement weather, this event will be held Saturday, Feb. 4.
Email professor Carlos Gonzalez at cgonzale@scad.edu or Tess Dubé at tdube@scad.edu for more information.