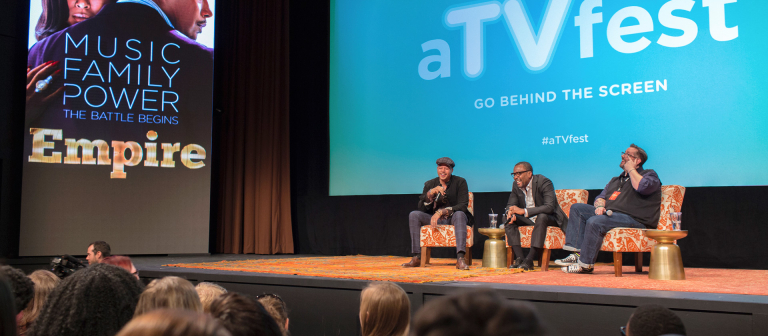 Go behind the scenes with graduate and transfer students at SCAD Atlanta aTVfest
Atlanta, GA
1600 Peachtree St. NW
Celebrate the stars of the silver screen and explore life at SCAD Atlanta by attending aTVfest, highlighting the best and brightest actors and shows on television.
As one of the university's annual signature events, aTVfest pulls in cast and crew from critically acclaimed shows such as "Orange Is the New Black" and "The Walking Dead" to share their experiences and insight on the filmmaking process.
Graduate and Transfer SCAD Day participants can join SCAD Atlanta admission and academic deans for lunch and conversation and attend an exclusive panel discussion at aTVfest.
Attendees can also meet with SCAD students and faculty, tour the university's cutting-edge buildings and meet one-on-one with admission representatives.
The event is free and open to prospective students. For more information, call 877.722.3285 or email scadatl@scad.edu.