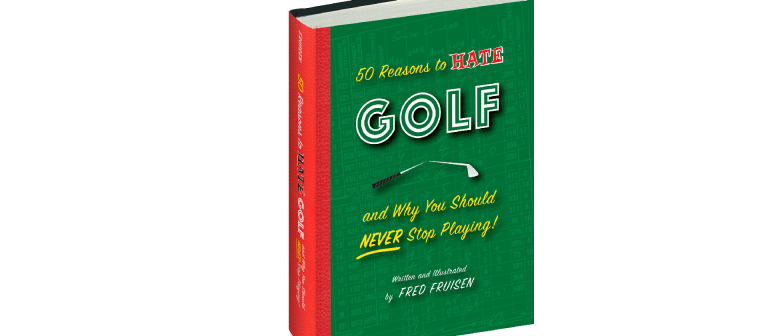 Meet writer and SCAD alumnus Fred Fruisen
Savannah, GA
228 Martin Luther King Jr. Blvd.
SCAD presents a book signing with alumnus and former SCAD golf coach Fred Fruisen (B.F.A., graphic design, 1996). The event highlights the release of his new book, "50 Reasons to Hate Golf and Why You Should Never Stop Playing."
While pursuing a degree in graphic design, Fruisen also played on the SCAD golf team before becoming its coach. During his 15-year tenure as coach, Fruisen led SCAD to nine national championship appearances, with 18 golfers being named to 32 All-America teams.
Fruisen credits SCAD for preparing him to write and illustrate the book. "When I took on this project, I was able to do each job myself. I designed the cover, did the illustrations, wrote the words, did the layout, etc. It was almost like doing a project at SCAD again," he said.
This event is free and open to the public. Contact Ex Libris at 912.525.7550 if you have questions.