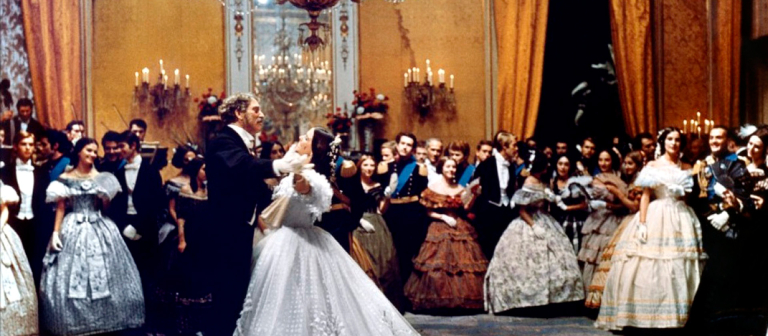 SCAD FASH film series: 'The Leopard'
The SCAD FASH Museum of Fashion + Film presents a viewing of "The Leopard" (1963), an Italian film directed by Luchino Visconti and starring Burt Lancaster, Claudia Cardinale and Alain Delon, as part of the film series "Costume Drama: Historic Dress in Film." Showcasing the changes in Sicilian life and society during the social upheaval of the 1860s, the film is based on the 1958 novel of the same name by Giuseppe Tomasi di Lampedusa, an Italian writer and Prince of Lampedusa. "The Leopard" details the life of the fictional Prince of Salina, a noble aristocrat of impeccable integrity, as he tries to preserve his family and class.
A plum silk walking dress owned by Princess Concetta Tomasi di Lampedusa, daughter of Giuseppe Tomasi di Lampedusa, is featured in the current SCAD FASH exhibition "Threads of History: Two Hundred Years of Fashion."
This film is introduced by Luca Lo Sicco, Ph.D., associate chair of fashion marketing and management.
Costume Drama: Historic Dress in Film
This film series highlights current SCAD FASH exhibitions and offers an authentic survey of fashion history from the 19th through 20th centuries. Screenings are free for museum members and SCAD Card holders, and are open to the public with the cost of SCAD FASH admission.
To learn more about SCAD FASH, visit scadfash.org.