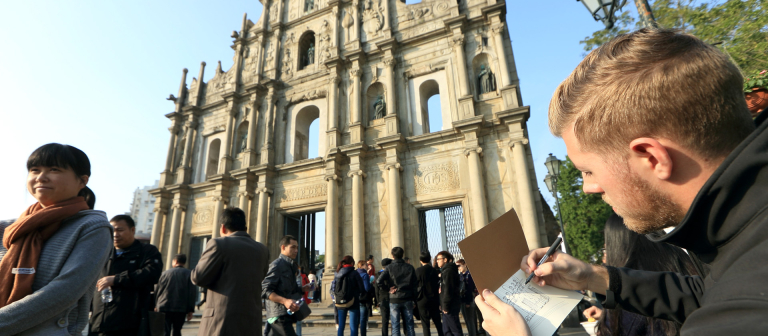 Enjoy the culture of Hong Kong and Macau
Hong Kong,
292 Tai Po Road
Enjoy a World Heritage tour to Macau, S.A.R., China, with art history professor and regional expert Johnathan Farris, Ph.D.
The trip is open to all SCAD Card holders. Sign up in the office of student success, Room 113, the week prior to the excursion.
For more information, email involve-hk@scad.edu.