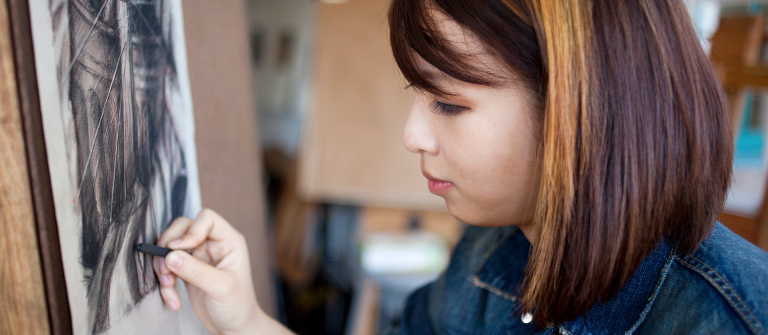 Discover the importance of foundation studies
Savannah, GA
601 Turner Blvd.
Listen to three current undergraduate students from different majors discuss their work and how it relates to their foundation studies experience. This event reveals the important connection between work created in foundation studies and how students use what they have learned in those courses.
Three upper level undergraduate presenters:
•  Gracie Wachtel, B.F.A. writing
•  Raymond Camacho, B.F.A. visual effects
•  Adrian Ramirez Menendez, B.F.A. architecture
This event is free and open to SCAD Card holders. For more information, email Emily Schmidt at eschmidt@scad.edu.