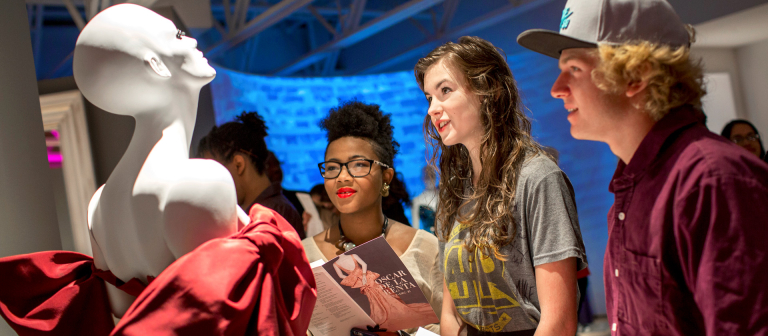 Discover the renowned fashion program and SCAD FASH Museum of Fashion + Film at SCAD Atlanta
Atlanta, GA
1600 Peachtree St. NW
Explore SCAD Atlanta's extraordinary museum celebrating fashion icons on screen and on the runway at a tour of SCAD FASH Museum of Fashion + Film.
Now featuring the exhibition "Embellished: Adornment Through the Ages," a chronicle of European and American fashion through hats, accessories and curios, SCAD FASH celebrates style as a universal language and film as an immersive and memorable medium.
The museum, which hosts a series of influential fashion documentaries, also houses a trove of resources available to students in the award-winning SCAD fashion program.
The event is free and open to prospective students. For more information, call 404.253.2700 or email admissioneventsatl@scad.edu.