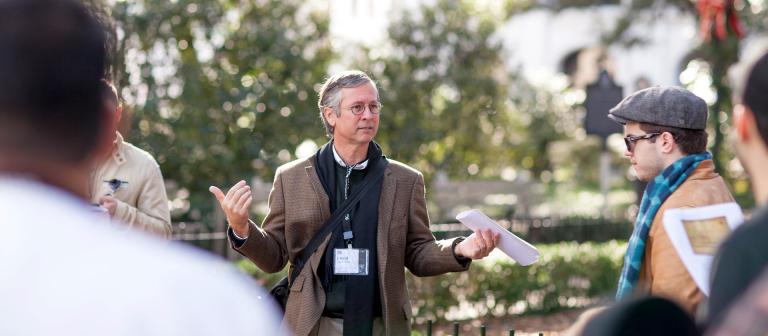 Enjoy a tour of Savannah and find out why SCAD graduate programs are among the world's best
Savannah, GA
342 Bull St.
Learn about the SCAD graduate admission process, tour premier learning resources in charming Savannah, and meet one-on-one with a graduate adviser to begin your application.
SCAD graduate programs — including the SCAD graduate fashion programs, which were ranked No. 1 in the world for "Best Learning Experience" and "Best Long-Term Value" by London's The Business of Fashion — are internationally recognized and consistently listed among the best in the world. SCAD graduate alumni emerge as multifaceted professionals, prepared to step into powerful roles at global companies, launch their own entrepreneurial endeavors, and become masters of art, design and the written word.
This event is free and open to prospective graduate students.
Tours depart from the Admission Welcome Center located at Poetter Hall.