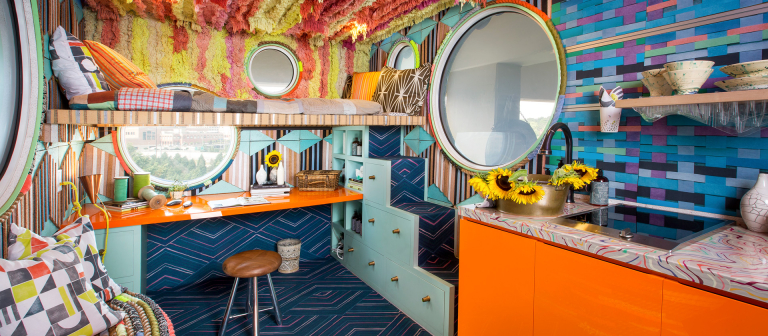 Tour the innovative micro-housing project SCADpad at SCAD Atlanta
Atlanta, GA
1600 Peachtree St.
Reimagine the possibilities of sustainable urban living during a tour of SCADpad at SCAD Atlanta.
Designed by an interdisciplinary group of SCAD students, faculty and alumni, SCADpad is an award-winning micro-housing project that fits in the size of a parking space. This inspirational and eco-minded community is just one example of the groundbreaking projects SCAD students can accomplish during their studies at the university for creative careers.
This event is free and open to prospective students. For more information, call 404.253.2700 or email admissioneventsatl@scad.edu.