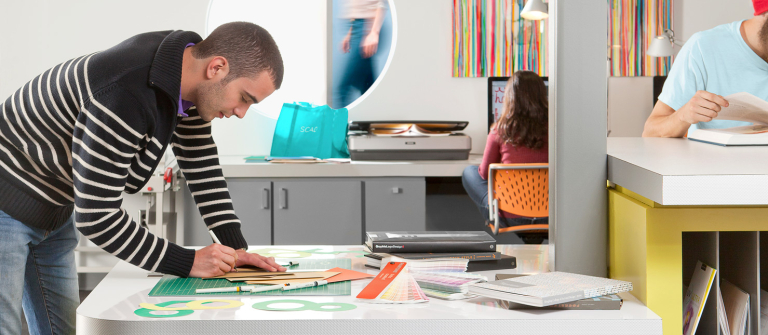 Experience SCAD eLearning's programs, resources and technology at virtual SCAD Day
With programs spanning animation, fashion, graphic design, photography and more, SCAD eLearning provides the university's hallmark curriculum and support in a digital format for working artists, designers and professionals around the world.
Join this virtual SCAD Day event to learn more about SCAD eLearning's award-winning programs, faculty and resources. You can take a one-on-one virtual tour with a SCAD faculty member and discover how SCAD eLearning programs are tailored to meet student needs.
Log in at the start of every hour from 9 a.m. to 1 p.m. ET to join this virtual event.
For more information, email the SCAD admission department at admission@scad.edu or call 912.525.5100. Unable to take the tour? Email Sarah Adams at sadams@scad.edu to set up a one-on-one meeting.