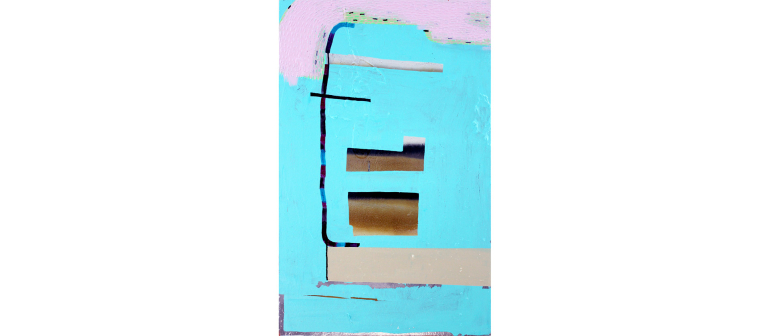 Reception for Jane Winfield exhibition: 'Signs of Life'
Join us for a reception celebrating "Signs of Life," an exhibition of recent work by SCAD alumna Jane Winfield (M.F.A., painting, 2012) on view at SCAD Museum of Art Tuesday, Oct. 18, through Sunday, Dec. 18, 2016.
The works exhibited in "Signs of Life" create an idiosyncratic visual language through a broad spectrum of mark making. Using materials like house paint and spent brush bristles, Winfield navigates the conflicts between volatile textures and alluring color fields. The artist playfully translates routine occurrences, such as the lengthening of shadows or changes in the weather, into alternative dimensional states. Winfield says her painting is "as liberating as making up your own words."
Winfield lives and works in Richmond, Virginia. After earning a Master of Fine Arts degree in painting from SCAD in 2012, she taught painting and drawing at the College of Charleston, South Carolina. Her work has appeared in group shows in the U.S. and South Korea. During her time at SCAD, Winfield founded and successfully directed the Alexander Collective, now a SCAD student club. She currently teaches at Virginia Commonwealth University.
The exhibition is curated by Ben Tollefson, assistant curator of SCAD exhibitions.
Museum hours:
Sunday: Noon to 5 p.m.
Monday: Closed
Tuesday: 10 a.m. to 5 p.m.
Wednesday: 10 a.m. to 5 p.m.
Thursday: 10 a.m. to 8 p.m.
Friday: 10 a.m. to 5 p.m.
Saturday: 10 a.m. to 5 p.m.
The reception and exhibition are free and open to the public.