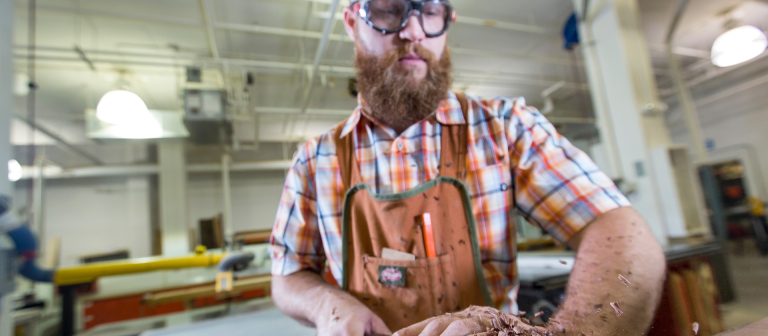 Tour SCAD Atlanta's innovative ACA Sculpture Studio
Atlanta, GA
1600 Peachtree St.
Join a special tour of the ACA Sculpture Studio of SCAD to discover the state-of-the-art resources and learning environments available to SCAD Atlanta students.
Designed by world-renowned architect Renzo Piano, this leading-edge facility houses 22 individual student studios; 24-hour graduate student studio space; a visual studies classroom; a wood and metal shop with band saws, radial saws, welders, mixers, disk sanders, grinders, a spray booth and more; a foundry for bronze and stainless steel; a computer lab with a 3-D rapid prototyping printer and laser cutter; support equipment and an exhibition gallery.
This event is free and open to prospective students. For more information, call 404.253.2700 or email admissioneventsatl@scad.edu.