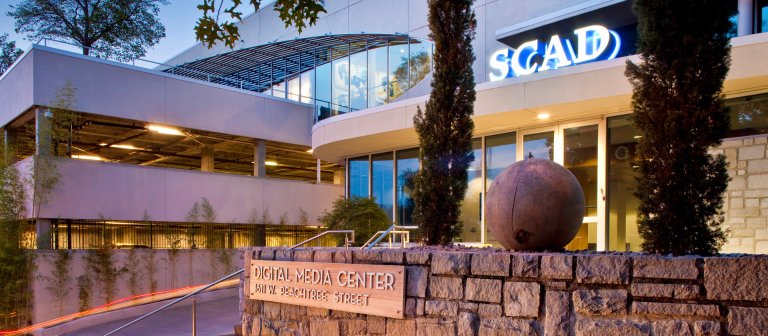 Make your ideas reality at the Creative Entrepreneurial Forum
Atlanta, GA
1611 W. Peachtree St.
Join the office for career and alumni success for a day of presentations on what the future holds for creatives and next-level advice to help you achieve your entrepreneurial dreams.
Can't make it in person? Watch live via SCAD Connect by logging in to MySCAD > Student Workspace or Alumni Success tab > CAS presentations channel.
Schedule
Working while building your creative business
10–10:35 a.m.
Hear tips on how to launch your creative career while working and how to make your side hustle your main gig.
Mastering the pitch
10:35–11:10 a.m.
Get expert advice on how to craft the perfect pitch that will help you win employers, clients and potential investors..
Creating your self-promotion strategy
11:10–11:45 a.m.
Review first-rate self-promotion strategies and learn how to take your creative business to all-new heights.
Networking your way to success
11:45 a.m. to 12:20 p.m.
Fall 2016 Alumni Atelier ambassador Madison Hamburg (B.F.A., film and television, 2014) details the importance of a solid professional network and how to build and maintain one.
Launching your creative business
12:20–1 p.m.
Discover the keys to taking your business ideas from concept to reality.
Wrap up with CAS
1 p.m.
Find out what you can do after the event and learn how a career action plan will help put you on the path to a successful creative career.
This event is free and open to SCAD Card holders.
For more information, email careers@scad.edu.