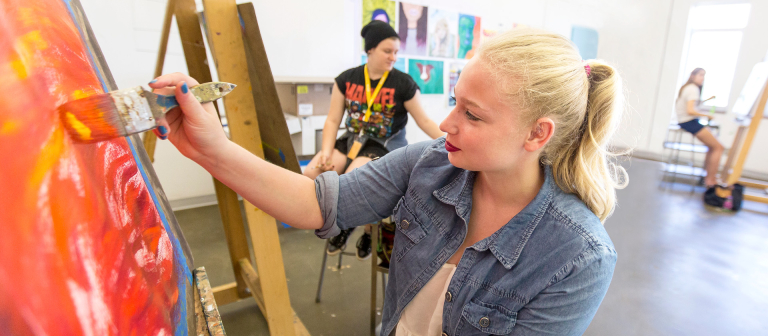 Discover early enrollment opportunities at the SCAD eStar and joint enrollment presentation
Atlanta, GA
1600 Peachtree St.
Learn how you can begin studying at the university for creative careers — all before graduating from high school.
Through the SCAD eStar and joint enrollment programs, eligible high school students age 16 years or older can be admitted for joint enrollment on a part-time basis during their junior or senior years. In addition to jump-starting their college journeys, these students could also have the opportunity to earn college credit, thereby reducing the cost of their higher education.
This event is free and open to prospective students. For more information, call 404.253.2700 or email admissioneventsatl@scad.edu.