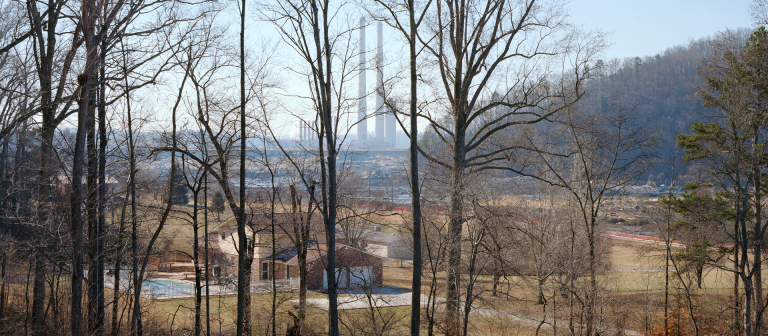 Discover SCAD Atlanta's latest groundbreaking exhibition, 'Watershed: The Tennessee River'
Atlanta, GA
1600 Peachtree St. NW
Examine the work of photographer Jeff Rich (M.F.A., photography, 2008, B.F.A., video/film, 2000) for an immersive exploration of "Watershed: The Tennessee River" in SCAD Atlanta's Trois Gallery. Through the exhibition, you can investigate the complicated effects and consequences of rapid, large-scale modernization of the Tennessee Valley.
The exhibition forms the second phase of the photographer's "The Watershed Project," an ongoing, 15-years-long endeavor that highlights the complex and often fraught relationship between land, water and man within the Mississippi River Basin.
Trois Gallery is dedicated to showcasing artwork gallery produced by SCAD students, professors, alumni and nationally recognized artists, with rotating exhibitions every six to eight weeks.
This event is free and open to prospective students.
For more information or to register, call 404.253.2700 or email admissioneventsatl@scad.edu.