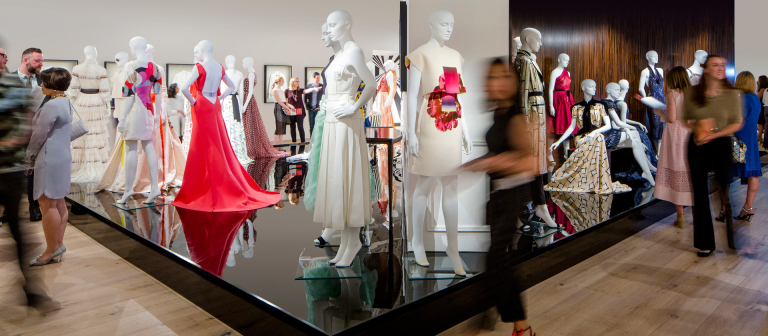 SCAD FASH Museum of Fashion + Film members-only tour
Join us for an exclusive tour of the premier Carolina Herrera exhibition "Refined Irreverence," led by Rafael Gomes, SCAD director of fashion exhibitions.
"Refined Irreverence" celebrates Herrera and the 35th anniversary of the House of Herrera. This exhibition marks the first museum showing of her work. Featuring new and vintage designs from Herrera's 1981 inaugural collection to the present, "Refined Irreverence" includes more than 90 garments showcasing the designer's modern, dynamic classics.
This tour is open to SCAD FASH members only. To become a member or learn more, visit scadfash.org.