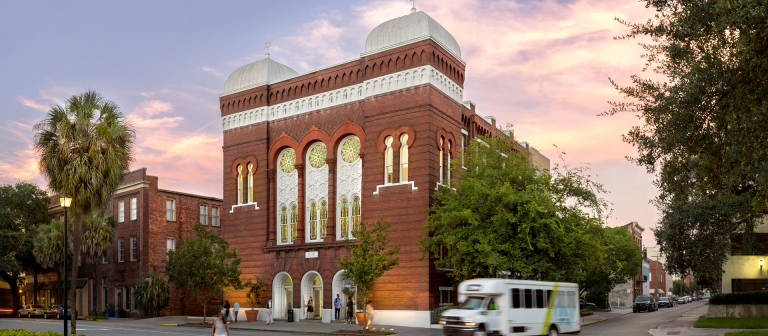 Make your ideas reality at the Creative Entrepreneurial Forum
Savannah, GA
120 Montgomery St.
Join the office for career and alumni success for an afternoon of presentations from expert innovators and next-level entrepreneurial advice from the thinkers, doers and designers of tomorrow.
Schedule
Keynote
12:30–1:30 p.m.
David Nelems, executive director of the Don Ryan Center for Innovation, discusses his work at the Bluffton, South Carolina-based business incubator and advises how to start out as an entrepreneur and freelancer.
Working while building your creative business
1:30–2:30 p.m.
Gretchen Wagner (B.F.A., fibers, 2011), Fall 2016 SCAD Alumni Atelier ambassador, shares tips on how to start a creative career while working and how to make your side hustle your main gig.
Mastering the pitch
2:30–3:30 p.m.
Matt Nickley (M.F.A., performing arts, 2016), Fall 2016 Alumni Atelier ambassador, outlines how to craft the perfect pitch to win employers, clients and potential investors.
Creating your self-promotion strategy
3:30–4:30 p.m.
Eny Lee Parker (B.F.A., interior design, 2011), Fall 2016 Alumni Atelier ambassador, reviews self-promotion strategies to expand your business.
Launching your creative business
4:30–5:30 p.m.
Julien Bouil (M.A., accessory design, 2015), Fall 2016 Alumni Atelier ambassador, presents how to take your business ideas from concept to reality.
Wrap up with CAS
5:30 p.m.
Review what to do after the event and learn how a career action plan can help you on your path to a successful creative career.
This event is free and open to SCAD Card holders.
For more information, email careers@scad.edu.