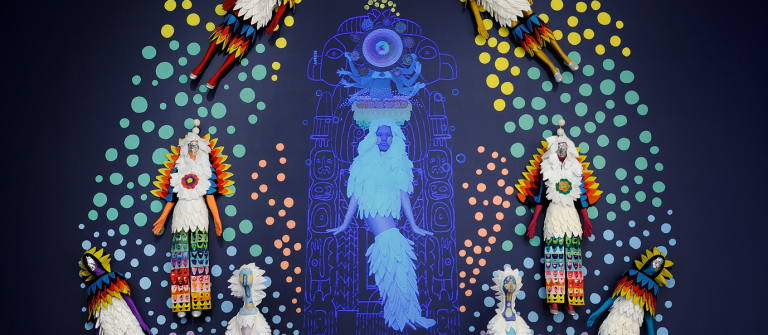 Look deeper into the creative process with Saya Woolfalk (CANCELED)
Savannah, GA
668 Indian St.
Note: This event has been canceled because of Hurricane Matthew.
Join the School of Foundation Studies for "Ideas in Sight," a lecture series that highlights process in the creation of art. Hear New York-based multimedia artist Saya Woolfalk discuss her process and how she brings her vibrant science fiction and fantasy worlds to life.
Born in Japan, she uses sci-fi and fantasy to reimagine the world in multiple dimensions and question the utopian possibilities of cultural hybridity. Her works have been exhibited around the world, and she has been featured in The New Yorker, Huffington Post and more.
This event is free and open SCAD Card holders.
For more information, email Chuck Carbia at ccarbia@scad.edu.