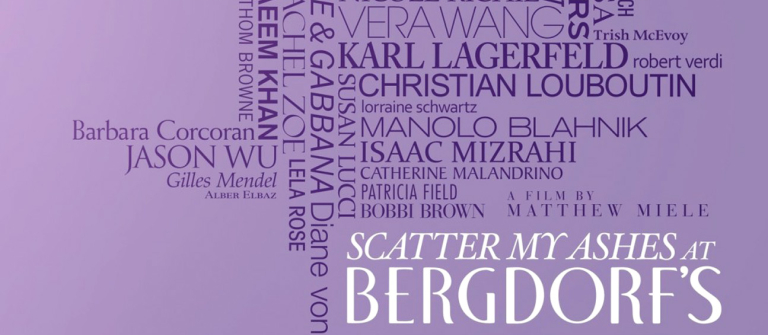 REEL to REAL film series: 'Scatter My Ashes at Bergdorf's'
Join us for a viewing of "Scatter My Ashes at Bergdorf's," a captivating documentary about the iconic department store on Fifth Avenue in New York City.
Featuring exclusive interviews with such legendary fashion designers as Giorgio Armani, Manolo Blahnik, Karl Lagerfeld, Michael Kors and Marc Jacobs — among many other style visionaries — this film offers an intimate look at the innovators who conceptualized luxury at Bergdorf Goodman.
"Scatter My Ashes at Bergdorf's" will be introduced by Robert Kline, SCAD fashion marketing and management professor.
REEL to REAL: Fashion documentaries and more
This film series highlights current SCAD FASH Museum of Fashion + Film exhibitions and offers a behind-the-scenes look into the world of fashion and design.
Screenings are free for museum members and SCAD Card holders, and are open to the public with the cost of SCAD FASH admission.
To learn more about SCAD FASH, visit scadfash.org.