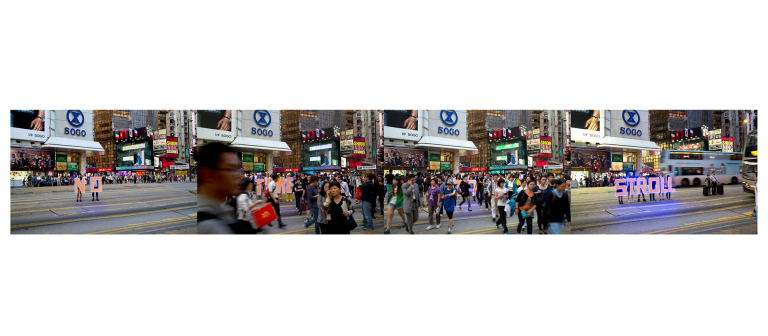 Sue Williamson: 'Other Voices, Other Cities'
Atlanta, GA
SCAD Atlanta, 1600 Peachtree St.
SCAD presents "Other Voices, Other Cities," an exhibition of artwork from Sue Williamson's ongoing series exploring the definition of place to cities and their citizens. In this age of globalization, what does it mean to live in a particular place? Why do the residents of a city choose to live there? If there was but one message to express the essence of that city, what would it be?
Since 2009, Williamson has visited cities around the world and set up a workshop that included young artists and other residents in each, asking them to discuss what distinguishes their city and people from any other. What is good, what is bad, what is peculiar? If the city has an image and an attitude, what is it? At the conclusion of every workshop, participants vote on the most popular statement.
The letters of the statement are then fabricated in cheap signage material, and Williamson finds a location in the city appropriate to the message for a photo shoot. On the day of the shoot, the workshop participants meet again and hold up the letters to spell out the message for a word-by-word series of photographs.
At a time when much of the world is in constant flux, the dialogue created by residents of different cities is engaging and revealing. Cities represented in "Other Voices, Other Cities" include Havana, Cuba; Johannesburg, South Africa; Harare, Zimbabwe; London, England; Bern, Switzerland; Berlin, Germany; New York City; Kraków, Poland; Naples, Italy; and Istanbul, Turkey. In 2013 Williamson completed a residency at SCAD Hong Kong and, in collaboration with SCAD students, created "No Time to Stroll," the most recent addition to the series included in the exhibition.
This exhibition coincides with the annual Atlanta Celebrates Photography festival, and is organized by Storm Janse van Rensburg, SCAD head curator of exhibitions.
Artist talk: Wednesday, Oct. 26, 2016, 6:30–7:30 p.m.
Reception: Thursday, Oct. 27, 2016, 6–8 p.m.
Gallery Hours: Monday–Friday, 8:30 a.m. to 5:30 p.m.
The exhibition, artist talk and reception are free and open to the public.