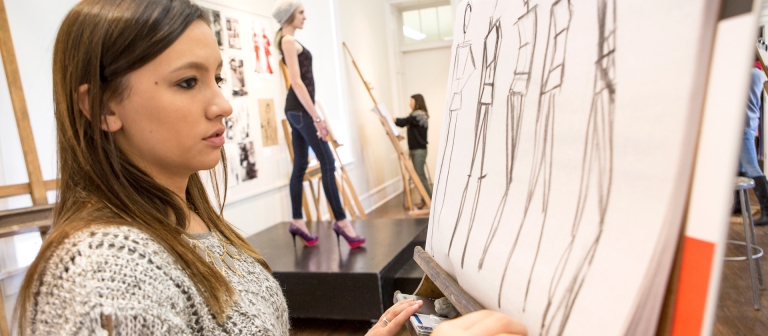 Sketch live dancers at 'Drawing from the Ballet'
Savannah, GA
120 Montgomery St.
Stretch your sketching muscles and draw acclaimed ballerina Lana Popova as she and other dancers from the Moscow Ballet model a variety of classic and contemporary dance poses as part of the SCAD Open Model series.
Popova, audition director and soloist of the 2016 "Great Russian Nutcracker" tour, has performed around the world and taught choreography for more than a decade. She and the Moscow Ballet will be in Savannah in Fall 2016 to perform "The Great Russian Nutcracker."
This event, sponsored by the School of Foundation Studies and co-produced with the Gesture Jam series, is free and open to SCAD students.
For more information, email professor Henry Dean at hdean@scad.edu.