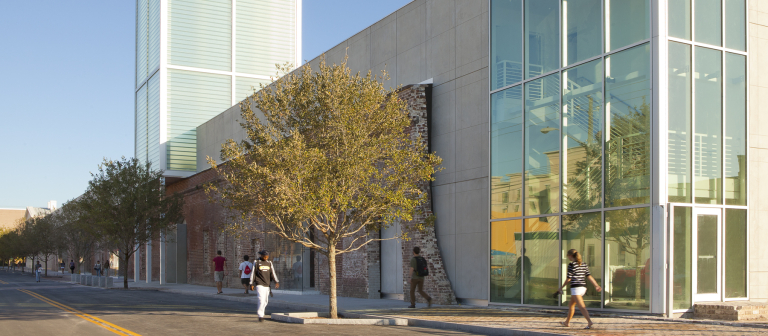 A conversation with Andres Bedoya and Masud Olufani: 'Storied Objects'
Savannah, GA
601 Turner Blvd.
Join visiting artists Andres Bedoya and Masud Olufani for a public conversation about their respective solo exhibitions at the SCAD Museum of Art. These artists mine the history, culture and beliefs of specific locations: Bolivia and the Southeastern United States, respectively. Their sculptural works are creative responses to these places in form, media and content.
The conversation is moderated by Storm Janse van Rensburg, head curator of exhibitions.
A reception for these exhibitions and Ebony G. Patterson's "If We Must Die…" will follow the discussion.
The conversation and reception are free and open to the public.
Public conversation: 6–7 p.m.
Exhibition reception: 7–8 p.m.
Exhibitions:
Andres Bedoya: "El viaje"
Sept. 15, 2016–Feb 5, 2017
Masud Olufani: "Imprint: Past as Prologue"
Aug. 16–Oct. 16, 2016
Ebony Patterson: "If We Must Die…"
Sept. 1, 2016–Jan. 1, 2017
Daily admission to the museum is free for all museum members, as well as SCAD students, faculty and staff with a SCAD Card. The exhibitions are open to the public with the cost of museum admission.
Celebrating five years of excellence
This event is held in conjunction with the SCAD Museum of Art fifth anniversary celebration. For more information about the museum's membership, exhibitions and history, visit scadmoa.org.