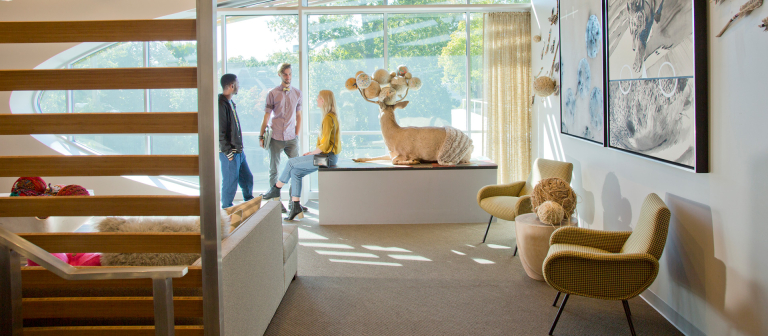 Lunch with current SCAD Atlanta students, learn about the university's programs during tour
Atlanta, GA
1600 Peachtree St.
Get a peek into the world of SCAD Atlanta's creative culture. During this event, you can explore the inspiring spaces of the university's award-winning academic programs. Following the tour, join current SCAD students in The Hub for lunch and gain their unique perspectives on the university's academic and student experience.
At SCAD Atlanta, students take advantage of a diverse urban environment bursting with museums, parks, shops, music venues and professional sports –– all while pursuing their creative careers.
This event is free and open to prospective students.
For more information or to register, call 404.253.2700 or email admissioneventsatl@scad.edu.