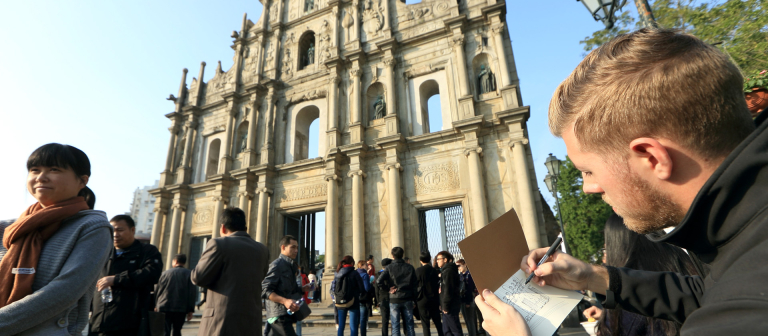 Venture to a cultural hotspot on Macau tour
Hong Kong,
292 Tai Po Road
Set out on a world heritage tour of Macau with art history professor Johnathan Farris, Ph.D. Macau, a former Portuguese colony, features churches, fortresses and culinary traditions that blend with its Chinese temples and shrines to make it a unique experience.
This event is free and open to SCAD Card holders. Sign up in the office of student success, Room 113, the week prior to the excursion.
Email involve-hk@scad.edu for more information.