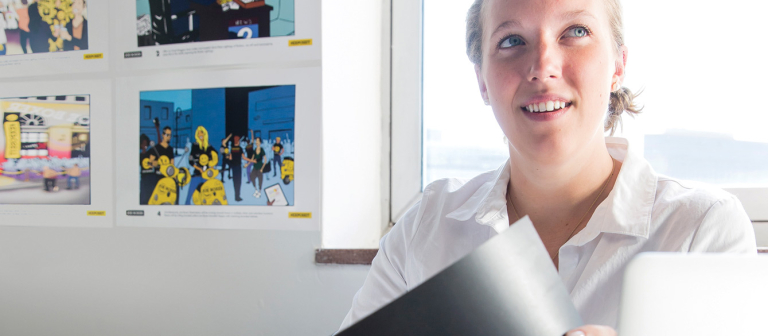 Know your major options at Embark. Explore. Discover.
Learn about the award-winning degree programs offered at SCAD at this annual event. Meet students and faculty from each department as you hear about program details, student organizations, career options for each major and more.
SCAD Atlanta offers a variety of undergraduate degree programs ranging from writing and sculpture to printmaking, branded entertainment, television producing and more. Pair a major with one of the dozens of minors or certificate programs offered at SCAD to make your university experience truly unique.
This event, which is mandatory for new undergraduate and freshman students to complete passports, is free and open to SCAD students.
For more information, email Dana O'Riley at doriley@scad.edu.