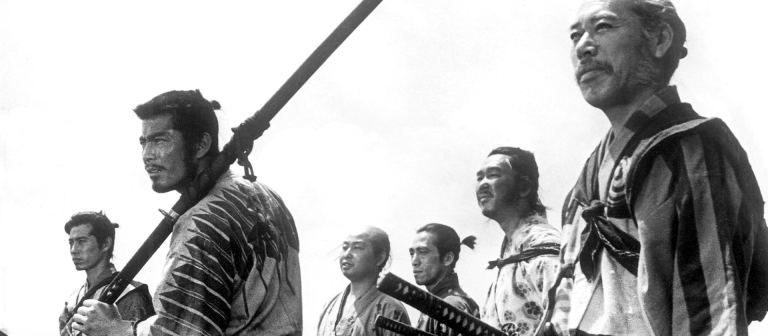 SCAD Cinema Circle presents Akira Kurosawa's 'Seven Samurai'
Savannah, GA
216 E. Broughton St.
A veteran samurai, who has fallen on hard times, answers a village's request for protection from bandits. He gathers six other samurai to help him, and they teach the villagers how to defend themselves, culminating in an epic battle when 40 bandits attack.
SCAD Cinema Circle's October screening, "The Magnificent Seven," is based on "Seven Samurai." See both to gain insight into how Hollywood reinterprets foreign masterpieces.
The screening is free for SCAD Card holders; $5 for military, seniors and non-SCAD students; and $8 for the public.
To purchase tickets, visit the Savannah Box Office at 216 E. Broughton St., savannahboxoffice.com
For more information, contact Sheila Bolda at sbolda@scad.edu.