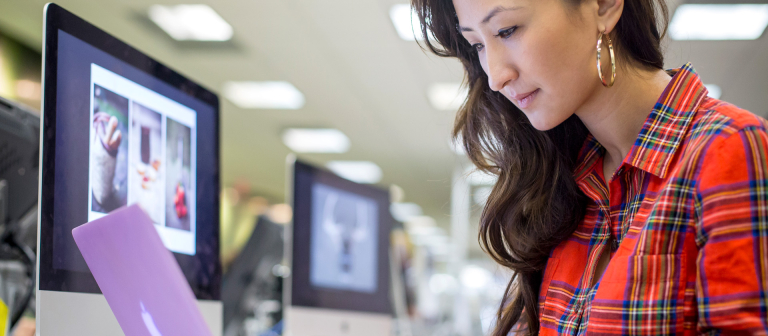 Pave the way to a successful career at professional development workshop
Savannah, GA
1810 Bull St.
Join career advisers to learn everything you need to know about starting your creative career. Learn how to craft a stellar résumé, write a convincing cover letter, take advantage of online resources such as LinkedIn and more.
Workshop times: 9 a.m., 10 a.m. or 11 a.m.
This event, hosted by the office for career and alumni success, is free and open to SCAD Card holders. To RSVP, log in to MySCAD > Student Workspace tab > Career and Alumni Success tab > "SCAD Job Portal and Career Resources" link > Events tab > Workshops.
Email careers@scad.edu or call 912.525.4653 for more information.