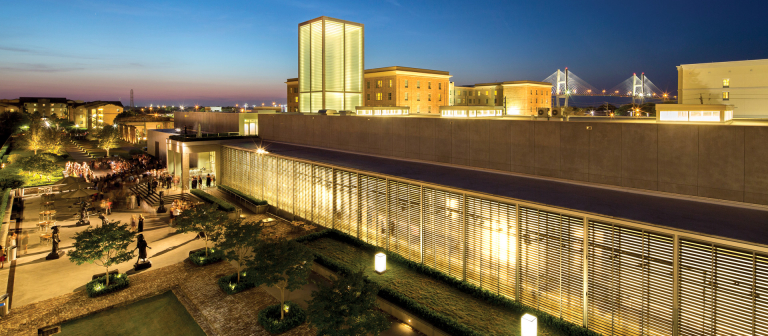 Reception for 'Grand Divertissement à Versailles, Vintage Photographs by Bill Cunningham'
Savannah, GA
601 Turner Blvd.
Join us for a reception honoring "Grand Divertissement à Versailles, Vintage Photographs by Bill Cunningham," an exhibition featuring exclusive images from the 1973 fashion show known as the Battle of Versailles. This showing of Cunningham's 65 historic images and an original program — on loan from the private collection of Nancy North, a model in the famed fashion show — illustrates the moment that American design houses became the international arbiters of style and showcases Cunningham's unique perspective on this epochal event in fashion history. 
Immediately preceding the reception, celebrate with these related events:
Gallery talk
Battle of Versailles model Nancy North discusses the exhibition
SCAD Museum of Art, André Leon Talley Gallery
Thursday, Sept. 15. 4:30–5:30 p.m.
Lecture
"In the Spirit of the Man in Blue: Picture Taking on the Street"
Mangue Banzima discusses the legacy of Bill Cunningham
SCAD Museum of Art, theater
Thursday, Sept. 15, 6–7 p.m.
The reception, lecture and gallery talk are free and open to the public.
Exhibition
"Grand Divertissement à Versailles: Vintage Photographs by Bill Cunningham"
Sept. 15, 2016–Jan. 29, 2017
The exhibition is free for all SCAD students, faculty, staff and museum members with a valid SCAD Card. Open to the public with the cost of museum admission.
Celebrating five years of excellence
This event is held in conjunction with the SCAD Museum of Art fifth anniversary celebration. For more information about the museum's membership, exhibitions and history, visit scadmoa.org.