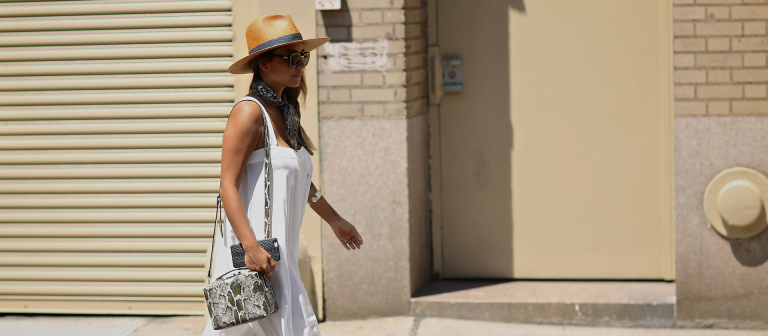 Mangue Banzima discusses the legacy of Bill Cunningham
Savannah, GA
601 Turner Blvd.
Join us for Mangue Banzima's (B.F.A., fashion marketing and management, 2014) lecture on the legacy of Bill Cunningham: "In the Spirit of the Man in Blue: Picture Taking on the Street."
With more than 15 years of experience in New York City fashion, client services, management and consulting, Banzima is the founder of Qui Style, a fashion and lifestyle blog that documents and forecasts current trends on the streets of New York City. In his lecture, Banzima will discuss how his work has been influenced by Cunningham's pioneering approach to capturing fashion trends on the streets, rather than the runway. For Banzima, "style is more than just fashion — it's about expression, attitude and confidence. In New York City, 'style' is on the surface of the city — [in] its streets, stores, cafes, museums and subway cars."
Immediately preceding and following the lecture, celebrate with these related events:
Gallery talk
Battle of Versailles model Nancy North discusses the exhibition
SCAD Museum of Art, André Leon Talley Gallery
Thursday, Sept. 15. 4:30–5:30 p.m.
Reception: Thursday, Sept. 15, 2016, 7–8 p.m.
The lecture, gallery talk and reception are free and open to the public.
Exhibition
"Grand Divertissement à Versailles: Vintage Photographs by Bill Cunningham"
Sept. 15, 2016–Feb. 5, 2017
The exhibition is free for all SCAD students, faculty, staff and museum members with a valid SCAD Card. Open to the public with the cost of museum admission.
Celebrating five years of excellence
This event is held in conjunction with the SCAD Museum of Art fifth anniversary celebration. For more information about the museum's membership, exhibitions and history, visit scadmoa.org.