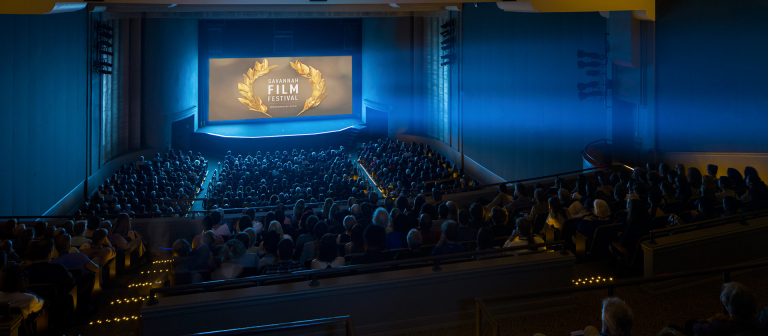 Enter the SFF Bumper Video Contest and have your work seen by thousands
Win lunch with a #SAVFF VIP and have your work seen by thousands!
Explore the art, elegance and sophistication of cinema with a 30- to 45-second bumper video and you could win big. Prizes include free festival passes, festival gear and the grand prize of lunch with a Savannah Film Festival VIP and a screening of your winning entry. Live-action, experimental, animation and motion designs are welcome, and all SCAD students are encouraged to enter.
The Savannah Film Festival runs from Oct. 22–29, 2016.
Contest Rules
• Compete as an individual or in a team of up to four.
• Bumpers must be 30-45 seconds in length.
• Register with the name, major, year, phone number and SCAD email address for all team members to bumpercontest@scad.edu by 5 p.m., Friday, Sept. 23.
• Upload submission to Vimeo and send your link to the contest by midnight, Sunday, Oct. 16.
• Winning entries must be immediately available in full-resolution HD QuickTime format and ready for DCP authoring.
• For more information, contact professor Michael Chaney at mchaney@scad.edu.