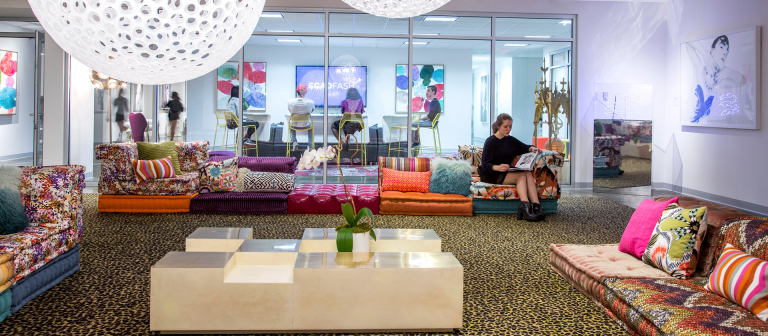 Discover vibrant student life at SCAD in Atlanta, global center for culture, art and design
Atlanta, GA
1600 Peachtree St. NW
Join SCAD Atlanta to learn about the academic, artistic and social lives of students at the university of creative careers during a presentation. Through a tour of the main SCAD Atlanta building, you will get a peek into the resources available to students, as well as extracurricular activities with numerous on-campus clubs and organizations.
SCAD student clubs provide social, recreational and professional activities while fostering community and networking as a student and beyond. Club membership is open to all students.
This event is free and open to prospective students.
For more information or to register, call 404.253.2700 or email admissioneventsatl@scad.edu.