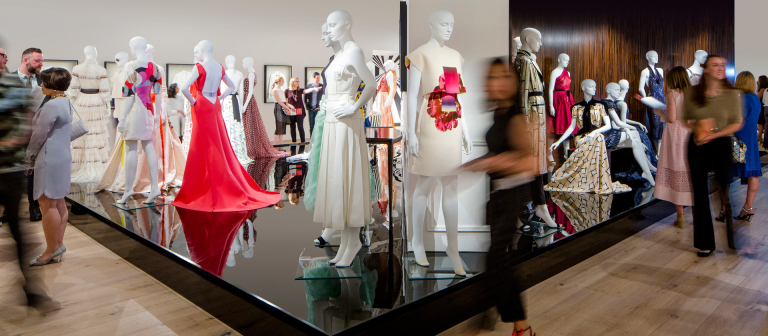 Tour celebrated SCAD Atlanta museum, the SCAD FASH Museum of Fashion + Film
Atlanta, GA
1600 Peachtree St.
Go behind the scenes of SCAD FASH Museum of Fashion + Film, currently featuring exhibits of legendary street-style photographer Bill Cunningham and acclaimed designer Carolina Herrera.
SCAD FASH celebrates fashion as a universal language, garments as important conduits of identity, and film as an immersive and memorable medium. Located with the SCAD Atlanta campus the museum focuses on the future of fashion design and welcomes visitors of all ages to engage with dynamic exhibitions, captivating films and educationally enriching events.
This event is free and open to prospective students. For more information or to register, call 404.253.2700 or email admissioneventsatl@scad.edu.