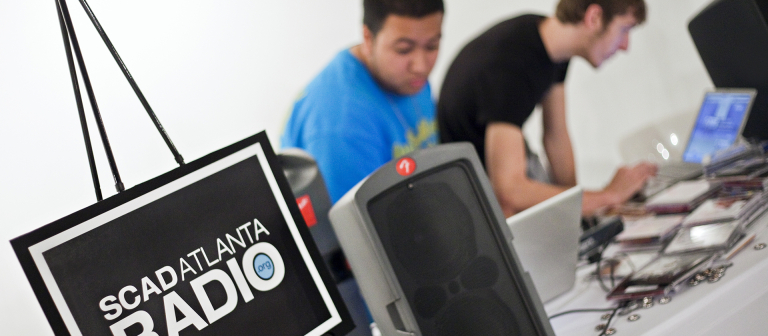 Explore award-winning SCAD Atlanta student media
Atlanta, GA
1600 Peachtree St.
Discover opportunities to have your voice heard as a SCAD Atlanta student during a tour of the SCAD Student Media Center.
The SCAD Student Media Center sponsors a student-run newspaper, a literary and arts journal and a radio station. These award-winning media outlets allow budding writers, photographers, graphic designers and editors to gain experience by pitching stories, getting published, creating radio programming or managing a staff. SCAD Atlanta student media also reaches a wide audience via the internet, allowing the SCAD community and beyond to tune in and participate.
This event is free and open to prospective students. For more information or to register, call 404.253.2700 or email admissioneventsatl@scad.edu.