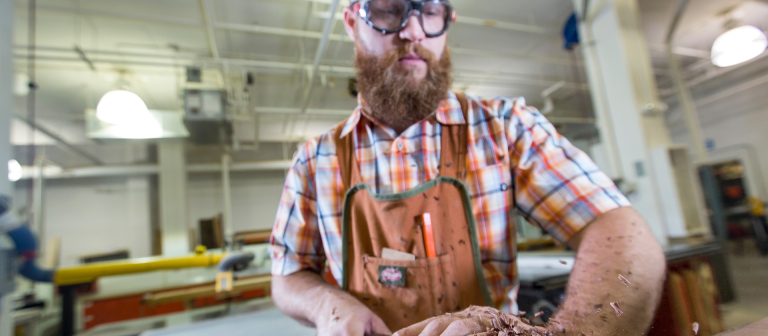 Start forming your creative future on a tour of SCAD Atlanta's renowned ACA Sculpture Studio
Atlanta, GA
1600 Peachtree St.
Explore the expansive workspace and cutting-edge technology and tools students use to create their masterpieces on a tour of the ACA Sculpture Studio of SCAD.
Located next to the High Museum of Art and designed by world-renowned architect Renzo Piano, the building houses 22 individual studios and a variety of tools to work with a range of materials, from wood and metals to the plastics used in the studio's 3-D rapid prototyping printer.
Sculpture students at SCAD Atlanta enjoy access to advanced resources and incredible opportunities with top companies and brands, including recent commissioned works on display at the Hyatt Atlanta Midtown.
The event is free and open to prospective students. For more information or to register, call 404.253.2700 or email admissioneventsatl@scad.edu.