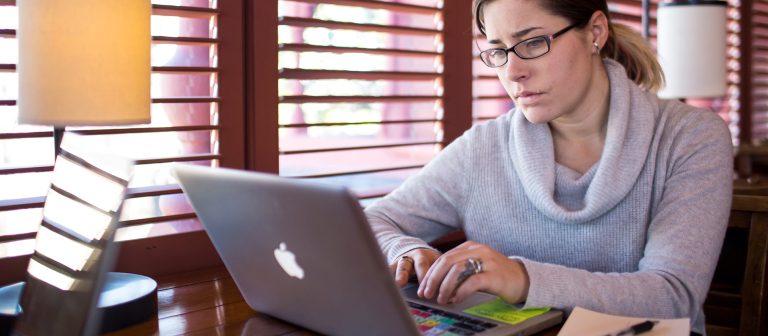 Explore SCAD eLearning's graduate writing program during virtual information session
Learn how you can earn your SCAD graduate writing degree in a flexible online environment during this live chat. The SCAD writing program prepares students for a wide range of careers from advertising to journalism to social media — and in an increasingly digital age, SCAD eLearning's innovative, award-winning environment is the perfect place to start your journey.
During this live session, prospective students can tour an online classroom and take part in a Q-and-A session with SCAD writing faculty. 

This event is free and open to prospective students.