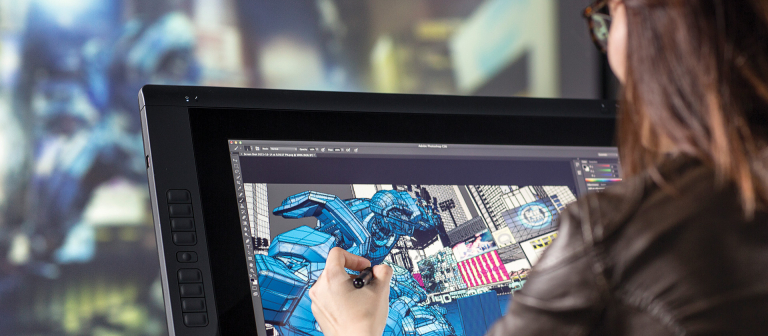 Get your creativity moving in an eLearning motion media design virtual information session
Find out how the work of students and graduates of the motion media design program at SCAD — the world's first specialized design program of its kind — leads to jobs with top companies all over the world.
Led by SCAD motion media faculty, this virtual information session provides an overview of this emerging field and includes an online tour of a vibrant eLearning motion media design class. A question-and-answer session will follow the presentation.
SCAD motion media students have the opportunity to collaborate with leading companies as they build their portfolios. In a recent partnership with Fox Sports, SCAD motion media students helped create the opening visual for the 2014 Super Bowl. Alumni leverage the expertise and creativity they developed at SCAD to land positions at AMC Networks, Apple, Industrial Light & Magic and more.
The event is free and open to prospective students.
If you are unable to attend the session, email Sarah Adams at sadams@scad.edu to request a recording of the event or to set up an eLearning class tour in your program of interest.