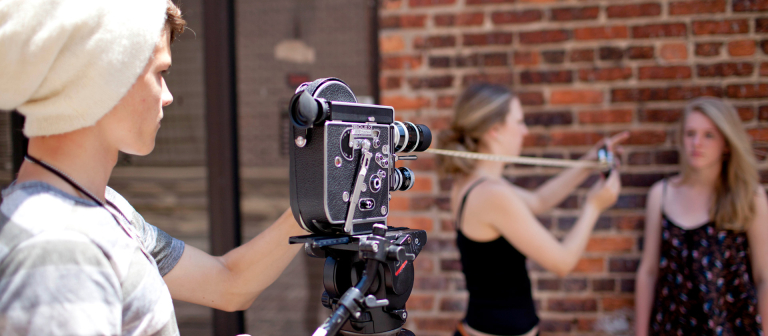 Master the 16mm camera at SCADFILM workshop
Atlanta, GA
1611 W. Peachtree St.
SCADFILM presents a 16mm film camera workshop led by Ed Gutentag, one of the industry's most accomplished cinematographers. Filmmakers of any experience level are invited to discover the creative potential and practical realities of working with a 16mm film camera. Explore film stock and filtration options, learn to build the body, operate and maintain the camera, load film and more.
Gutentag has contributed to more than 100 feature films, commercials and music videos, and has worked alongside renowned filmmakers such as Steven Spielberg, James Cameron, Robert Zemeckis and Michael Mann.
Tickets are $299 for the general public and $199 for SCAD Card holders and alumni. Purchase tickets online. Cost includes a catered lunch.
Email SCADFILM at scadfilm@scad.edu for more information.