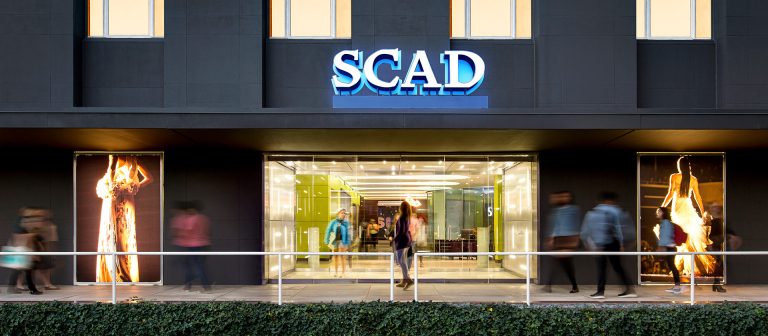 Tour SCAD Atlanta to experience student life and the university's vibrant academic programs
Atlanta, GA
1600 Peachtree St.
Take a sneak peek at the extraordinary academic programs, resources and creative community of SCAD Atlanta. Tour the university's award-winning programs and join current students for lunch in The Hub to get the inside scoop on the SCAD student experience.
SCAD Atlanta offers students unparalleled access to academic treasures, which include a state-of-the-art library, dining hall and fitness center as well as galleries and digital labs. Students also can experience unrivaled SCAD cultural assets, including the SCAD FASH Museum of Fashion + Film, SCADshow theater, a world-famous sculpture studio, a cultural arts and writing center and an expansive digital media center.
This event is free and open to prospective students.
For more information or to register, call 404.253.2700 or email admissioneventsatl@scad.edu.