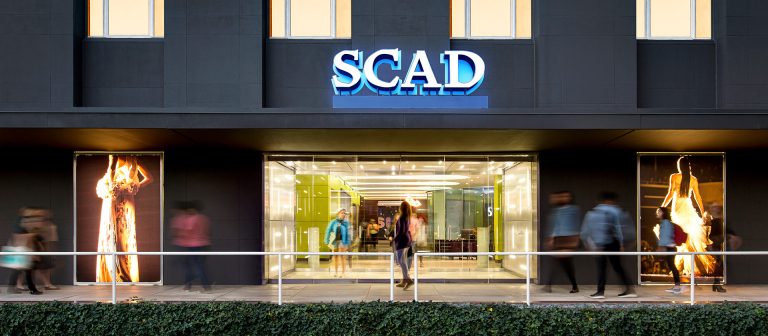 Explore bustling SCAD Atlanta and hear from students over lunch
Atlanta, GA
1600 Peachtree St.
Discover the award-winning academic programs, thriving arts scene and vibrant student life on a tour of SCAD Atlanta.
SCAD Atlanta students study in the city's Midtown metropolitan hub, home to Fortune 500 companies, iconic arts and music venues, and professional sports teams. Participants will tour the state-of-the-art resources offered to students at SCAD Atlanta, including the cutting-edge Digital Media Center and the renowned ACA Sculpture Studio of SCAD.
After the tour, join current SCAD students for lunch in The Hub. Students will answer questions and offer their own unique perspectives on life at SCAD.
The event is free and open to prospective students. For more information or to register, call 404.253.2700 or email admissioneventsatl@scad.edu.