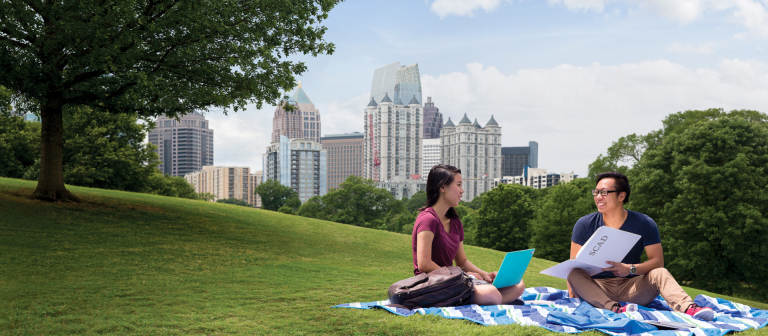 Develop your creativity anytime, anywhere with SCAD eLearning virtual information session
Discover how you can earn your art and design degree in a flexible online setting through SCAD eLearning.
Prospective students are invited to participate in a chat about this innovative virtual platform, watch a demonstration of the online class and view a presentation on the admission process.
SCAD eLearning students work toward their degree in a setting that coordinates with their personal and professional schedules, and are guided by the same renowned faculty who lead classes at the university's four locations around the world.
After the presentation, admission representatives will be available to answer questions on admission guidelines and scholarship opportunities.
The event is free and open to prospective students.