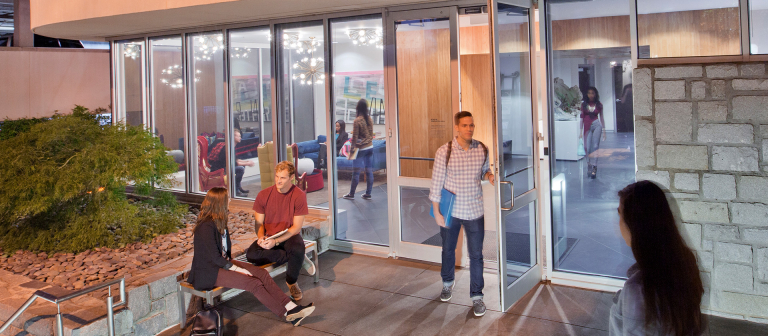 Discover thriving student life and hear student experiences at tour of SCAD Atlanta
Atlanta, GA
1600 Peachtree St.
Take a tour of the cutting-edge buildings, vibrant student life and renowned degree programs during an in-depth tour of SCAD Atlanta.
Participants will explore SCAD Atlanta's lively Midtown location, home to the state-of-the-art Digital Media Center, an award-winning sculpture foundry and SCAD FASH Museum of Fashion + Film, celebrating style on stage and screen.
After the tour, you'll eat lunch in The Hub with current students, who will discuss their experiences and answer questions about life at SCAD Atlanta.
The event is free and open to prospective students. For more information or to register, call 404.253.2700 or email admissioneventsatl@scad.edu.