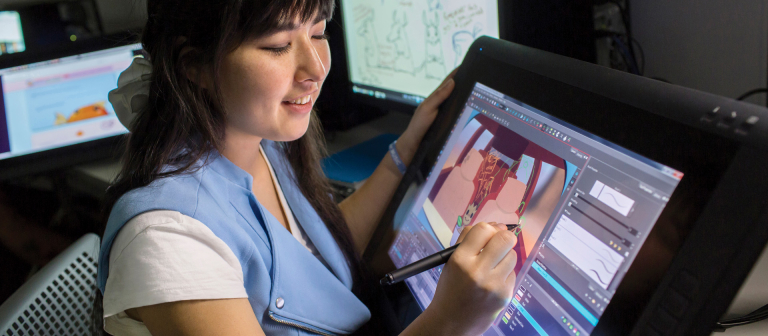 Start designing your future at virtual information session for SCAD eLearning's animation program
Learn how SCAD prepares its students for dynamic roles in animation in an eLearning information session led by experienced faculty.
During the presentation, you will have the opportunity to tour an online animation class and chat with professors in a question-and-answer session.
SCAD animation students have an array of cutting-edge resources at their disposal and are taught by industry veterans — the same acclaimed faculty that teach students at SCAD locations across the globe. Experienced, multifaceted animators have graduated from SCAD and have gone on to thriving creative careers at leading companies in animation, such as Disney and Pixar.
The event is free and open to prospective students.
If you are unable to attend the session, email Sarah Adams at sadams@scad.edu to request a recording of the event or to set up an eLearning class tour in your program of interest.