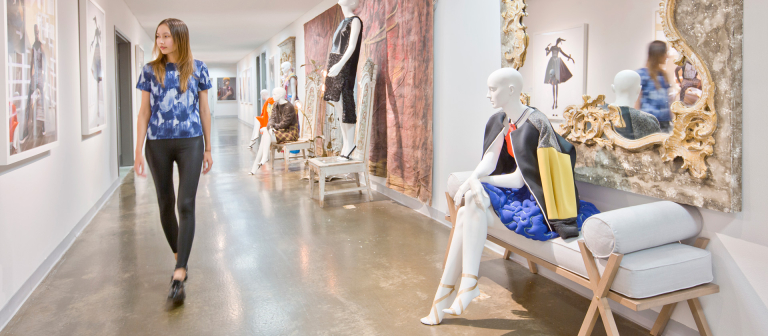 Discover the renowned fashion program and SCAD FASH Museum of Fashion + Film at SCAD Atlanta
Atlanta, GA
1600 Peachtree St. NW
Explore stunning designs and unparalleled career opportunities on a tour of the award-winning SCAD Atlanta fashion program and the SCAD FASH Museum of Fashion + Film.
Celebrating style on the runway and the silver screen, SCAD FASH exhibitions include work by legendary photographer Bill Cunningham and the timeless elegance of fashion icon Carolina Herrera. As part of this event, you'll gain free admission to the museum, voted "Atlanta's Best Museum" by readers of The Atlantan.
SCAD students enjoy access to advanced resources and top professional connections that prepare them to take the fashion world by storm. The SCAD graduate fashion programs are ranked No. 1 for "Best Learning Experience" and "Best Long-term Value" and No. 1 overall in the U.S. by London-based The Business of Fashion.
The event is free and open to prospective students. For more information or to register, call 404.253.2700 or email admissioneventsatl@scad.edu.